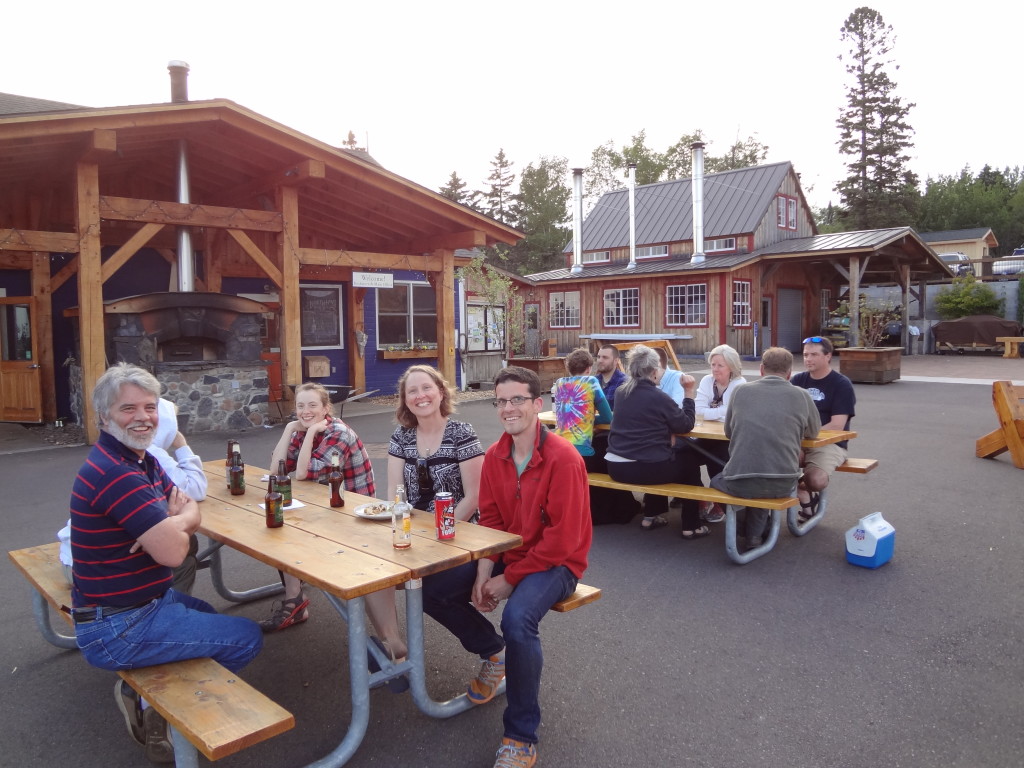 The North House Folk School is located in Grand Marais, MN, in a beautiful spot right on the edge of Lake Superior. The campus has a very friendly and welcoming vibe (with a wonderful fish restaurant next door!) They've done a great job of creating affordable educational programs in traditional crafts– everything from boatbuilding to blacksmithing to timberframing. If you're interested in that kind of thing, I highly recommend a learning-vacation at the NHFS. You can check out their extensive list of course offerings here.
I recently took a class at the North House Folk School called "Building Thoreau's Cabin." I enjoyed my experience in Grand Marais and at the school, and I came away with a great deal more knowledge and confidence in basic frame construction than I had even hoped for. Randy was an unbelievably patient and easygoing instructor, and our group was an interesting and fun mix of people.
In the following posts I will describe the step by step process of building the cabin. I wrote this primarily for my own learning and recollection, as well as for my classmates. Perhaps it will also be of interest and use to others who would like to build a simple shed or cabin and have no prior building experience.
Some photos of the campus and community activities: