After filling the trench with rock, we constructed wooden forms into which the concrete was poured to form the bond beam. After allowing the concrete to dry overnight, we laid two courses of Faswall blocks (Insulated Concrete Forms). We left space unlaid with Faswall on the two ends of the foundation. This part of the foundation wall will be stacked with stone. We didn't get to finish the stone-laying this week. We plan to do that when we have some time in the 3rd week.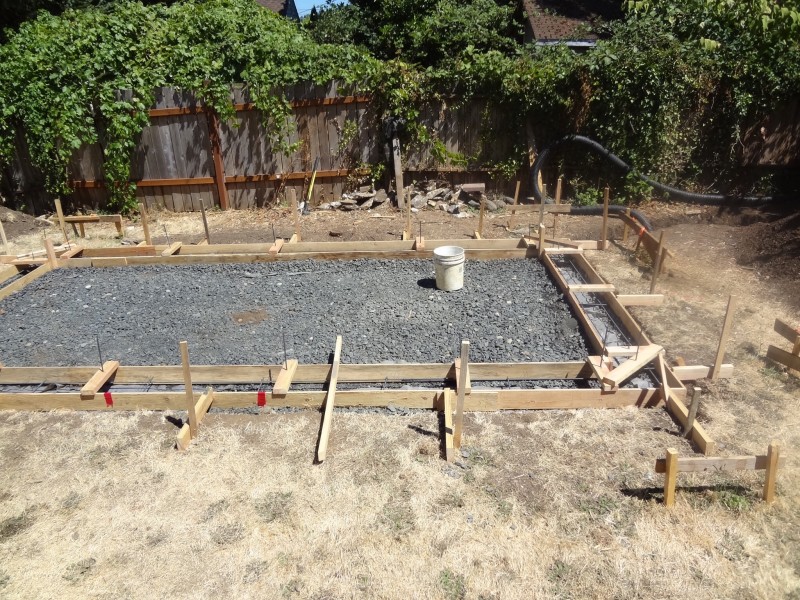 VIDEO: Pouring concrete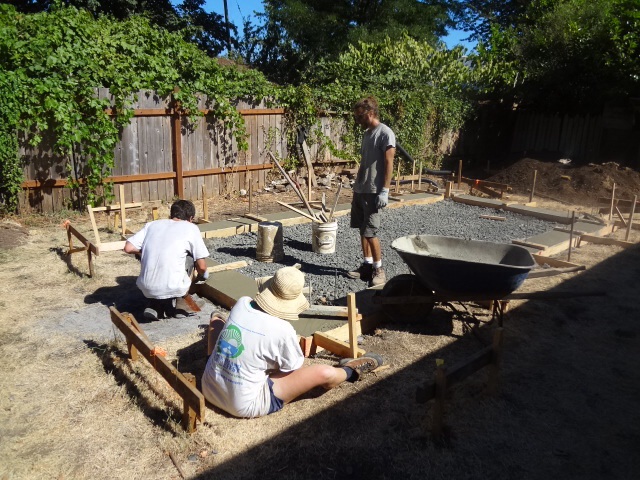 VIDEO: Screeding concrete
VIDEO: Preparing the concrete to cure overnight
VIDEO: Morning check-in and weather report
VIDEO: Jiggling concrete in Faswall blocks
And..that's the end of the week!