We loaded up the timbers onto Bill's truck and drove from the workshop over to the build site.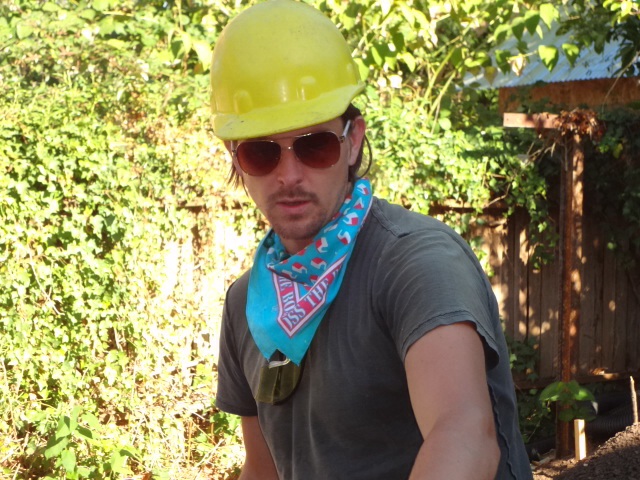 We drilled holes in the bottom of the posts to prepare them for placement onto the four metal threaded posts embedded in the foundation.
On re-checking the placement of the 4 metal posts, it became clear that they were not squarely situated in the foundation. We spent some time measuring and figuring out how to best center the timber frame onto these posts and where exactly to drill the hole in the bottom of the timber posts. It ended up that a couple timber posts were drilled slightly off-center to accommodate for the lack of squaring of the metal posts, but it worked out OK.
After drilling the holes in the bottom of the timber posts, we assembled the back wall and drove the pegs through the pegholes, securing the posts to the beam and the knee braces to the posts and beam.
We then lifted the wall, sliding the timber posts onto the threaded metal posts. We braced the back wall against the fence posts temporarily.
Next we assembled and lifted the front wall. Following that, we lifted and fastened in the beams and knee braces of the bents (side walls).